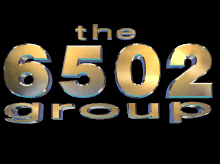 What is the 6502 Group?
The 6502 Group is one of the oldest computer clubs in the country. It has been meeting every Tuesday night since 1975.

"6502" is a bit of a misnomer these days. Originally a faction interested in the 6502 microprocessor split off from the Denver Amateur Computer Society (DACS). Since then the interests of the group have evolved to other processors -- notably the 80x86 and PICs -- but any technically oriented subject related to computers is discussed at meetings. Ironically one of the keys to the group's longevity is its lack of formal organization. There are no dues, no treasury report or minutes, no newsletter -- just folks discussing what interests them, showing off their latest creations, or seeking help on hard-core technical problems.

If this appeals to you, you are more than welcome to join us.

This web page contains links and information useful to anyone interested in computer hardware and software design.


Main Menu

Here are some carefully assorted links that our experiments in the field of artificial stupidity turned up before we managed to get the plug pulled. Warning: If visiting any of the links (two at present) causes your Lexical Engine to throw a rod, we assume no responsibility. Grin... No, but seriously these fine sites, although non-technical, are a valuable addition to any web page. Enjoy!


This one has an online column about the Internet

Old programmers never die, they just dumpsterdive

More Information
The 6502 Group meets every Tuesday night starting around 8:00 pm at the School of Mines campus in Golden, Colorado. Meetings are on the third floor of Meyer Hall in room 347 (or nearby). Meyer Hall is the physics building, which is at 16th and Illinois. Look around, we're always there.

Meetings are devoted to sharing information on a variety of hardware and software topics.

For further information contact Loren Blaney at: loren_blaney@idcomm.com


Here are some of the 30 members claimed by the Group.
Craig Paul Doug Eric Jim Gary
Margret Loren Rich

6502 (minus a few pins)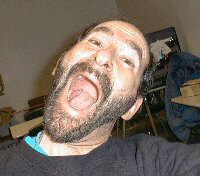 Dave (minus a few circuits)

Last updated: 20-Nov-2007